Speaker's Bureau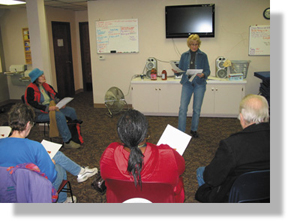 Speaker's Bureau provides our members with opportunities to go out into the community to share their stories of struggle and triumph. Members give presentations to various groups including:
-professional organizations
-church groups
-schools
-places of business
If your group would like to learn more about Breakthrough and our members, please click on the below link. We would love to come share our mission with you!