Depression & Bipolar Support Alliance (DBSA)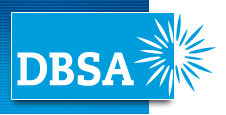 Depression and Bipolar Support Alliance (DBSA)
Breakthrough hosts a Depression and Bipolar Support Alliance (DBSA) group for individuals who are struggling with depression or bipolar disorders. DBSA is a place where these people and those who care about them can share experiences, discuss coping skills and offer hope to one another.
Why attend a DBSA meeting?
DBSA provides the kind of caring and assistance that is important to lasting recovery. DBSA support group participants say that their DBSA groups:
- Provide a safe and welcoming forum for mutual acceptance, understanding, and self-discovery.
- Give them the opportunity to reach out to others and benefit from the experience of those who have "been there".
- Motivate them to follow their treatment plans.
- Help them understand that mood disorders do not define who they are.
- Help them rediscover strengths and humor they may have thought they had lost.
DBSA meets Monday nights, 6:30 pm to around 8:00 pm, at our 1010 N. Main location. You do not need to be a member of Breakthrough to participate in DBSA.
Contact Vince Miccelli at 518-1403 for more information.